Bratislava, Slovakia, Jan 14, 2021 - Slotix s.r.o. today announced the release of a new major version of DBConvert Studio 2.0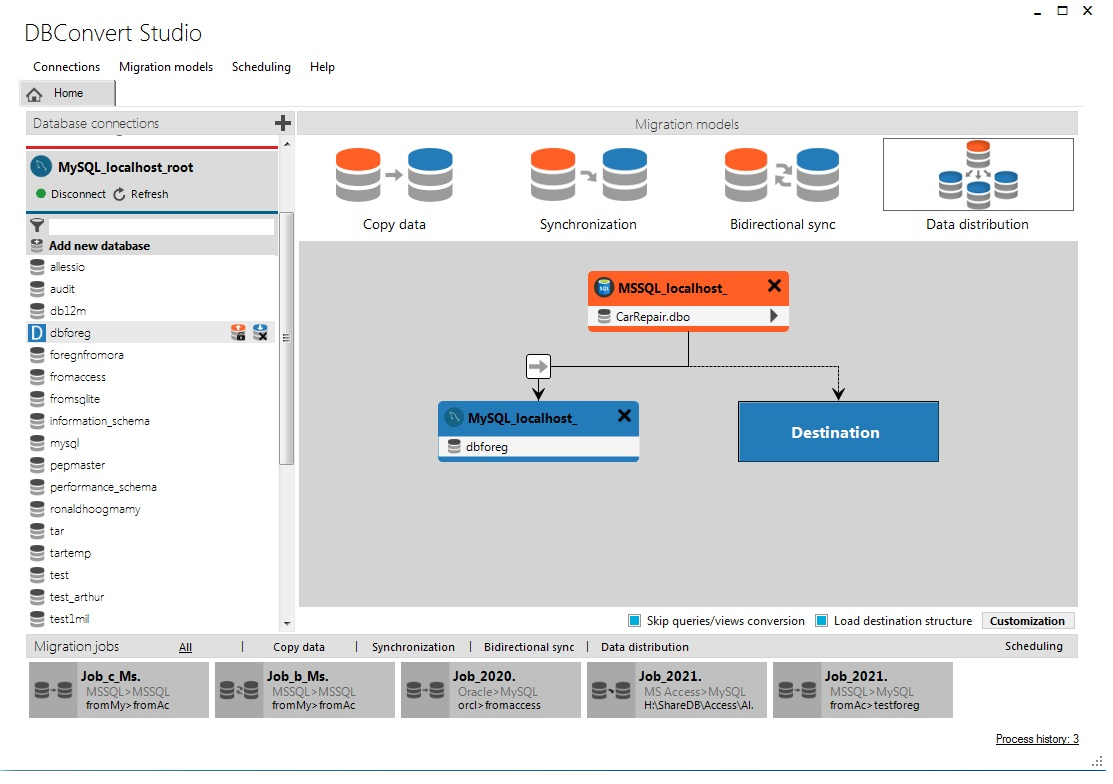 DBConvert Studio is the most suitable software solution for database developers who need complex migrations between databases and synchronization between the most popular DBMS.
DBConvert Studio supports the most popular on-premises databases and Database Cloud platforms. It becomes a brilliant all-in-one solution, combining robust database migration engines with an updated, user-friendly interface.
Find full details about the application at https://dbconvert.com/dbconvert-studio
"We are very pleased to provide our customers with a new version of our flagship product DBConvert Studio. Since version 2.0, it has fully 64-bit database migration engines that handle large database tables. Older 32-bit kernels limited RAM allocation for tables to 2 GB. Besides synchronization engines for MySQL, Microsoft SQL Server, SQLite, Firebird, and Oracle improved. Synchronization speed increased up to 30%." said Aleksander Lazarev, Lead developer of DBConvert Studio.

The user interface of DBConvert Studio has been improved to make it clear and convenient. It guides the user through several steps, from configuring database connections through flexible configuration steps to completing database migration or synchronization. A saved job can be scheduled to run multiple times, so there is no need to configure it each time.

Slotix s.r.o. is the company providing database migration solutions since 2000.

DBConvert Studio supports more than ten of the most popular on-premises databases, including SQL Server, MySQL, PostgreSQL, Oracle, Interbase, IBM DB2, and more.

For large amounts of storage, it might be wise to consider migrating your databases to one of the following Cloud platforms using DBConvert Studio: Amazon RDS / Aurora, Microsoft Azure SQL, Google Cloud SQL, and Heroku Postgres.