We tested the conversion speed of  the most popular  migration directions among our clients.  The results please see below. 
NOTE: all tests we carried out on the local machines because the conversion speed of remote databases mainly depends on the servers' occupancy and bandwidth.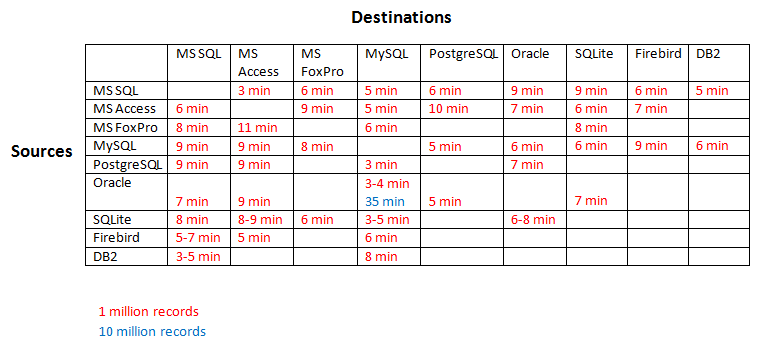 All tests were held on the  databases with 1 million records.
Only in 1 direction - from Oracle to MySQL , we also converted a database with 10 million records. This testing  is an illustrative example of how the conversion speed increases depending on the number of entries.