When you click on a particular table node, "Table options" are displayed in the right panel. Here you can configure options specially for the selected table.
For DBConvert Series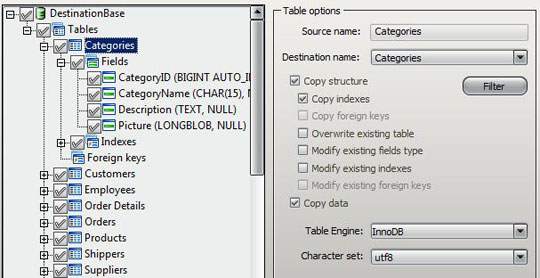 For DBSync Series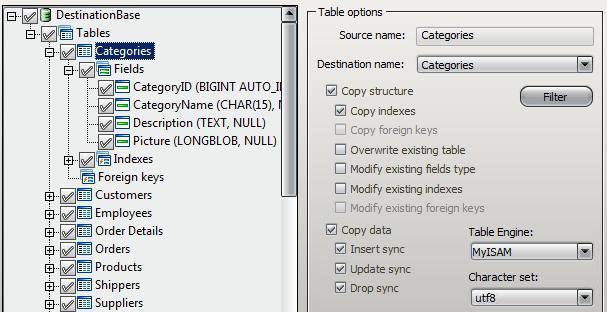 As you can see "Table options" are similar to "Tables options". The additional option here is Filter. Define filters to retrieve only the specific data that you are interested in for conversion / synchronization.
Note: Here you are also able to specify Table engine type and Character set for MySQL Databases only.