The following steps are required to perform conversion or syncronization.
Choose Source
At this stage you can select source database type.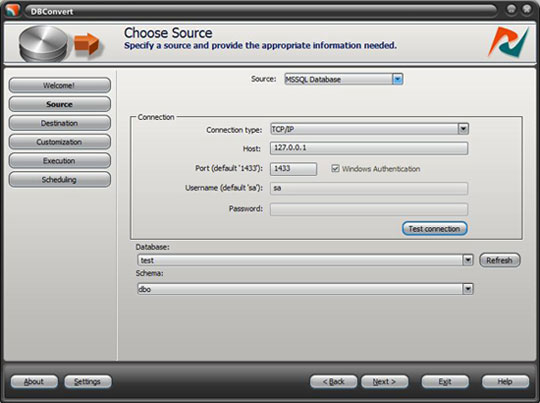 Depending on the chosen database specific additional options may be applicable in the user interface.
For example, "Using WorkGroups" option is available for for MS Access related Products.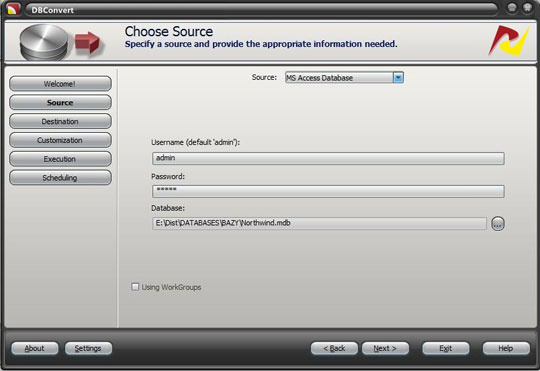 Choosing MS Visual FoxPro Database as a source gives you an option to convert .dbc (MS Visual FoxPro) databases or .dbf separate tables.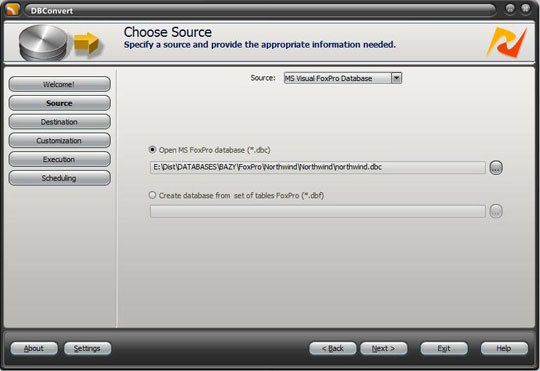 Choose Destination
At this step a target database need to be specified.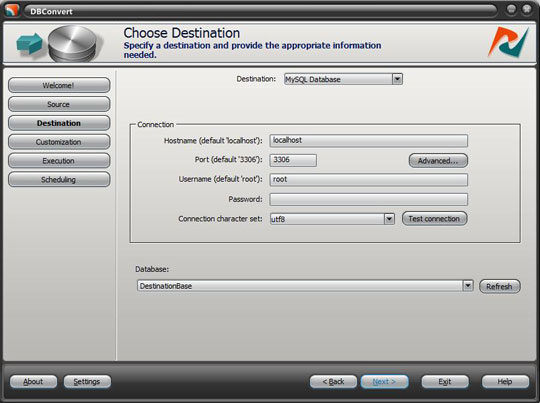 Note: Dump files and PHP Scripts are not available as destinations for DBSync series.
As it is described above "Using WorkGroups" option appears for MS Access databases as a target. Destination node can be set up as .dbc (MS Visual FoxPro) databases or .dbf free tables for MS FoxPro related products.
Read more information about Source and Destination steps.
Customization
At this step you are able to adjust migration settings according to your needs and desires.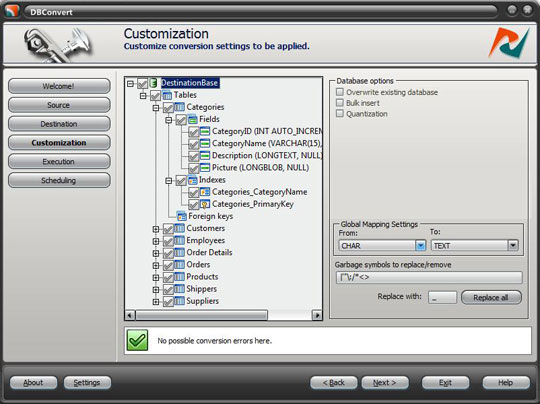 Find more information about Customization options available for DBConvert products.
Execution
Here you can follow an actual information about sync/ conversion process which is displayed as 2 progress-bars. Current operation progress and the whole conversion process progress are indicated.
Current session file settings can be saved at this step.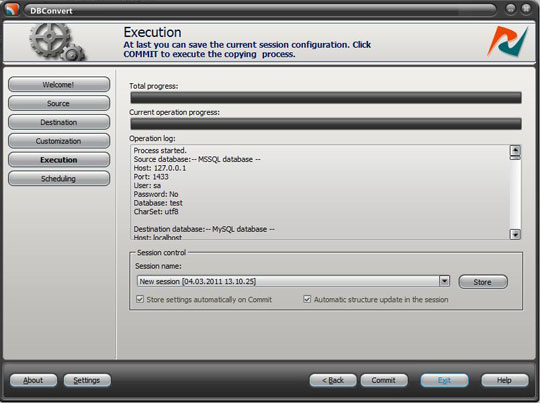 Have a look at Execution step details.
Scheduling
At Scheduling stage you can schedule your task for regular conversion and synchronization execution. You can arrange the time when a certain event must occur.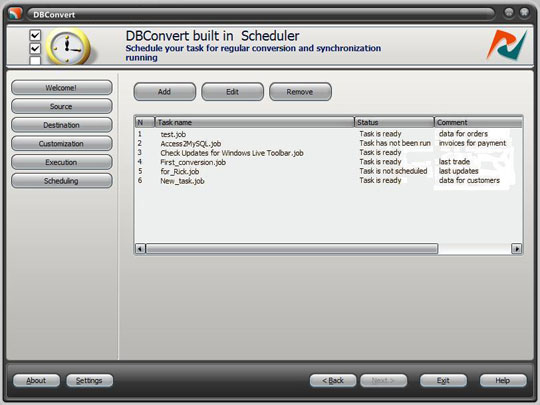 Read more info about Built-in Scheduler.