Registration key will be delivered to your e-mail as soon as your order is processed. Please contact us in case you didn't receive an e-mail with the license information within 6 hours. Don't forget to check your SPAM folder.
Click "Register" button when starting DBConvert tool.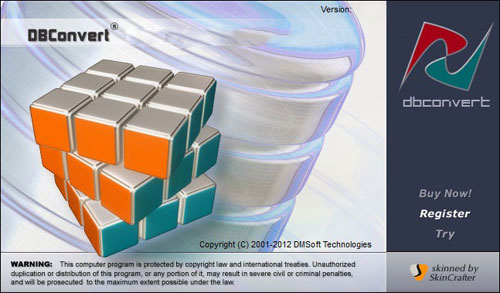 In "Registration" window enter the registration information from the e-mail you receive. Please use the same data as in your order form (full name, company, e-mail, etc).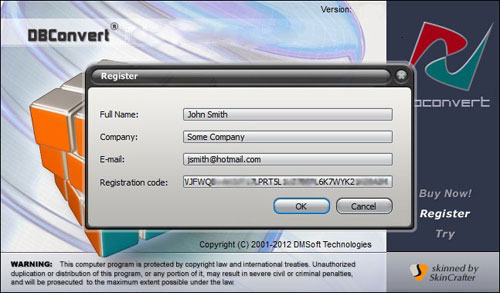 Click "OK" button to complete the registration.
In case you've done everything correctly the "Registered successfully" message should appear: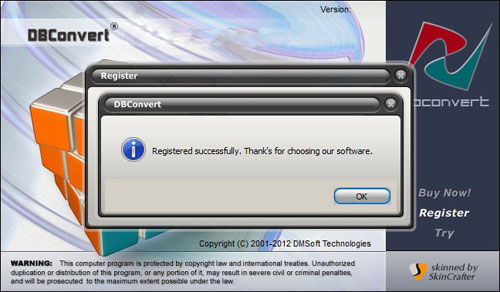 If not, "Registration failed" message is shown.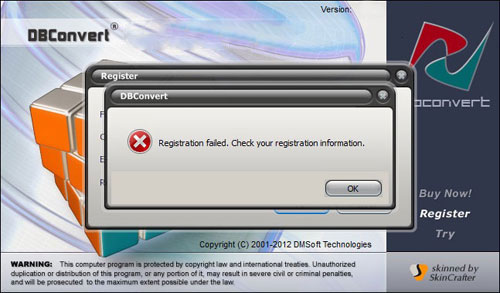 In case such message is displayed, make sure that there is no "blank" character, neither at the beginning of the key nor at the end. If the problem remains, please contact our support.
After the registration your identification data will be added to "About DBConvert tool" window.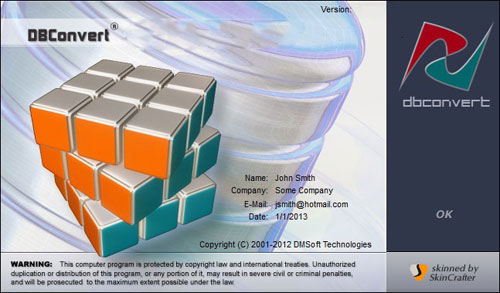 Note: You can start your registration from any stage ("Choose a Data Source", "Choose a Destination", "Choose Appropriate Options") by pressing "About" button that brings you back to "About DBConvert tool" window.