Below is described Amazon configuration manual for DBConvert and DBSync tools.
First of all, login to your AWS Account.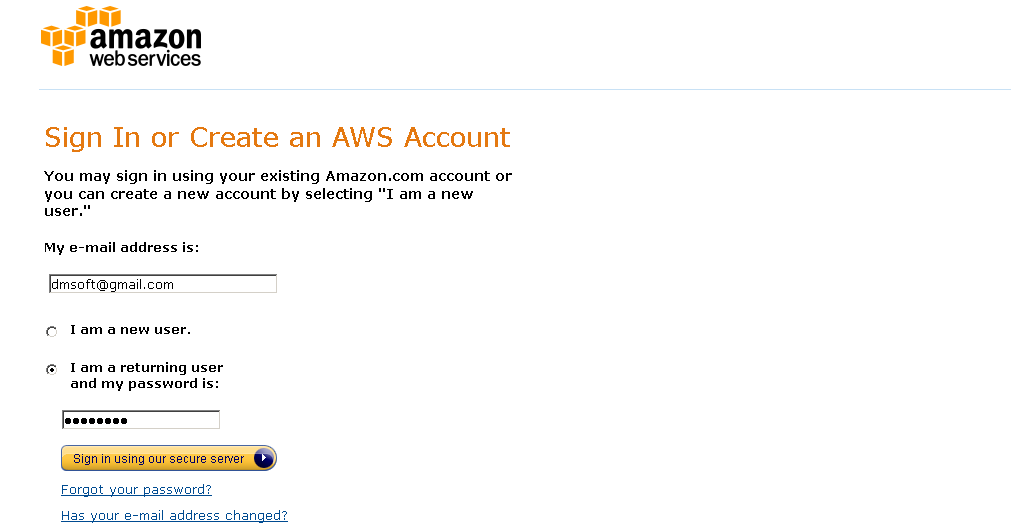 After logging select 'Instance' in RDS Dashboard to see all instances you have:

Choose here the required Instance (click on the Instance itself or mark the corresponding check- box).
In our case we have 4 Instances, let's choose SQL for example: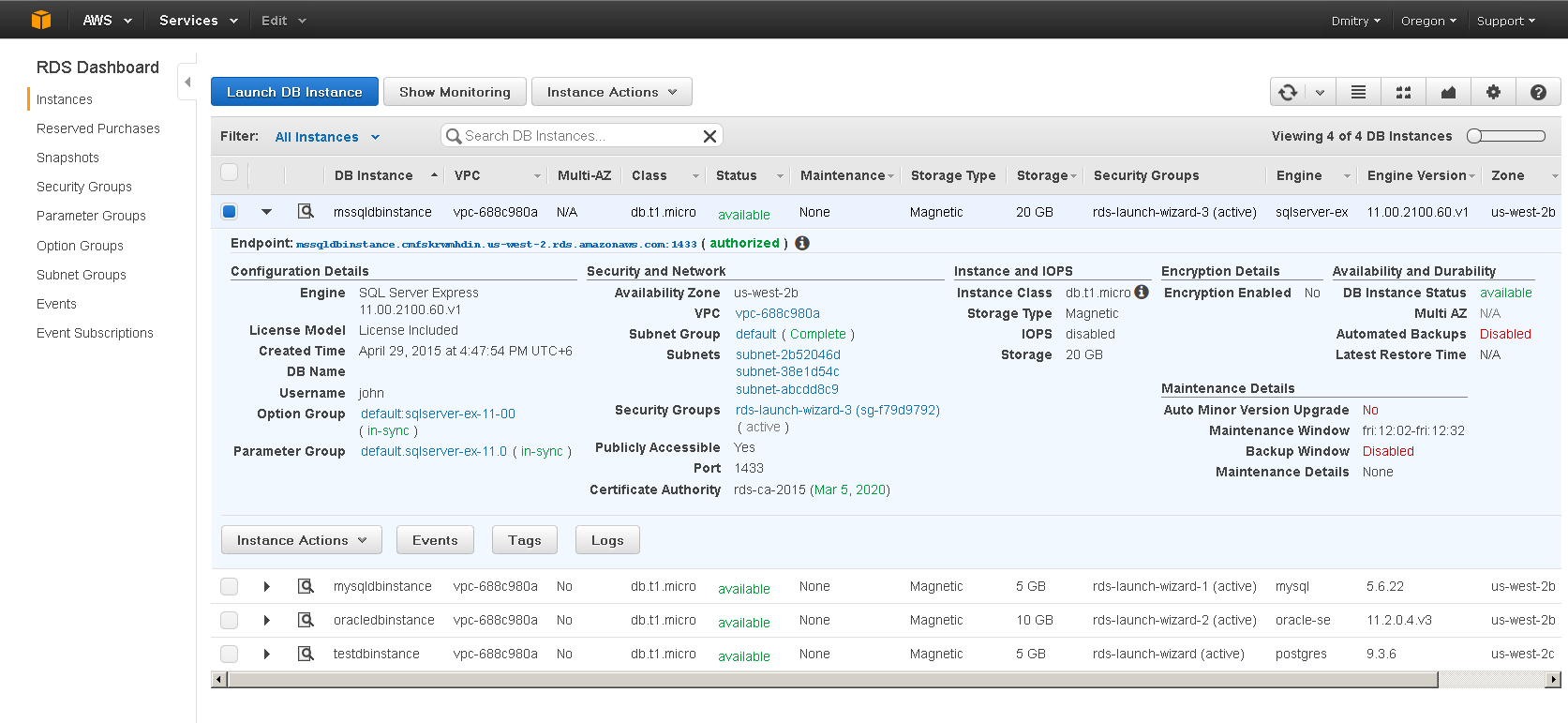 Click on 'Endpoint' to select connection string:

Paste this string in 'Host' in GUI-Interface of our tool at the appropriate Source or Destination stage. Please note:
-you should delete port number at the end of this string and type it in 'Port'
- type here Username (Login) and Password that you used in AWS for creating this Instance (db instance master username and master password ).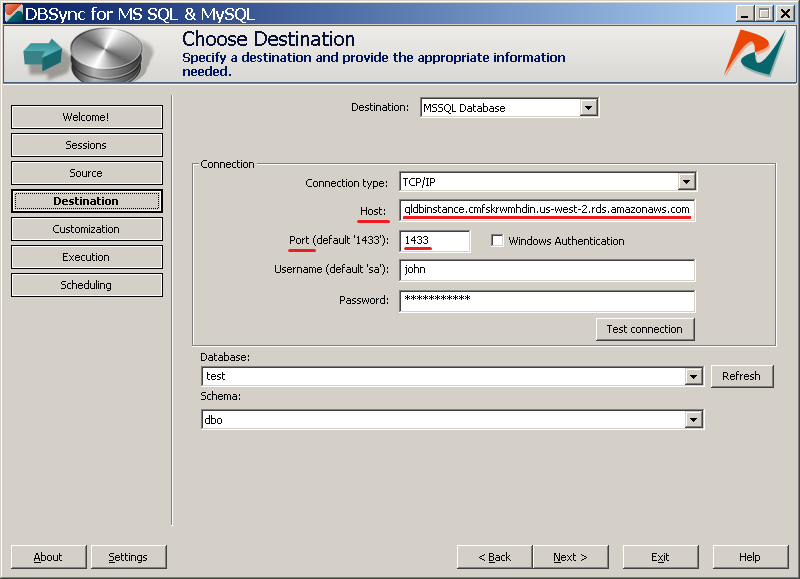 Finally, check connection to your Amazon RDS: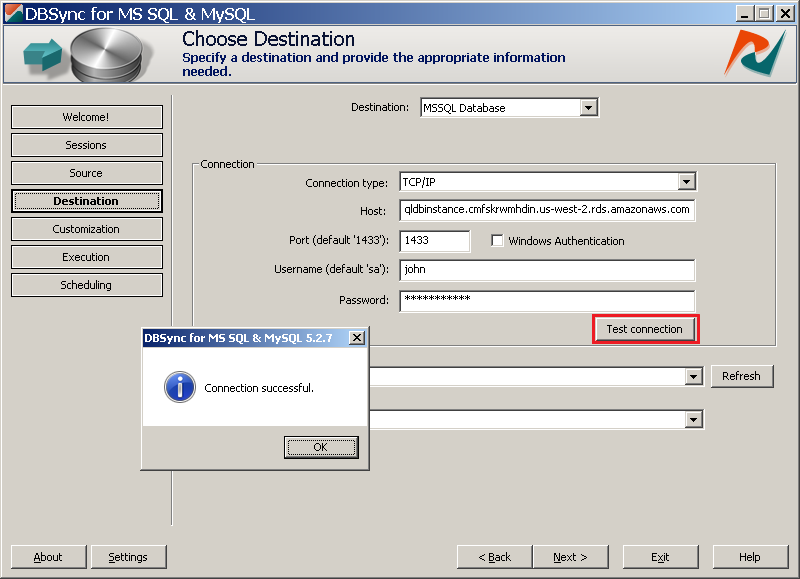 Then type the name of the database you'd like to convert in 'Database' combo box. By pressing the 'Refresh' button you'll view all existing SQL databases available there. Choose the needed one.
After database selection, choose the suitable schema for this database in 'Schema' combo box.

Click Next button to continue.