1. Open Login Properties window, choose General tab and set the parameters according to the picture bellow.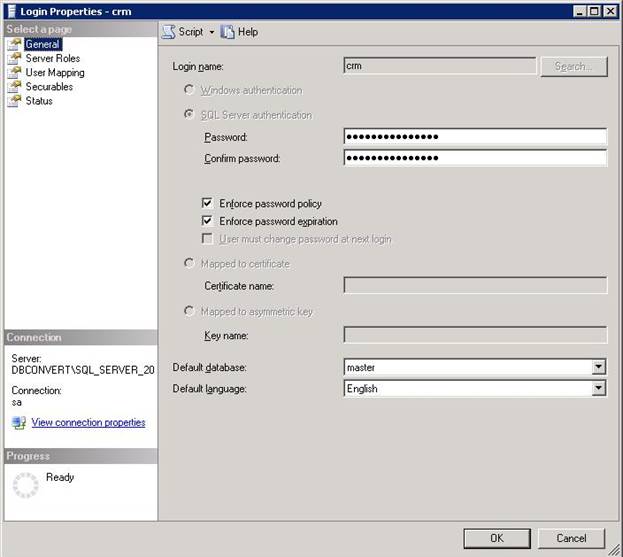 2. In the same window, select User Mapping tab and choose the database you need and its role membership.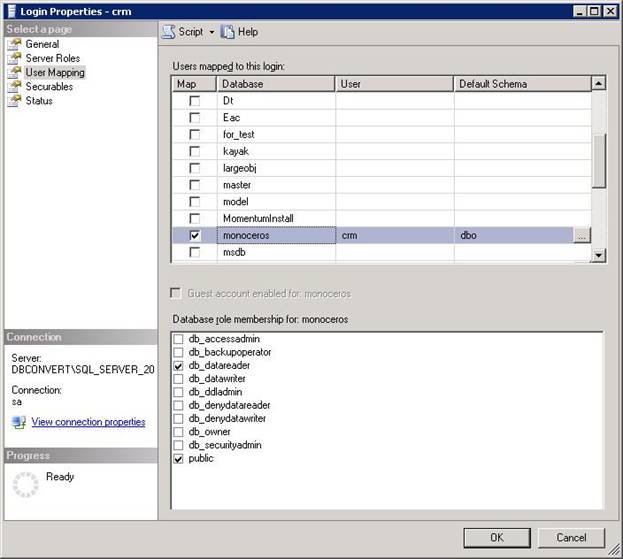 3. Open Server Properties window and choose Permissions tab. You should set up permissions for the user you indicated earlier. We recommend you to check Connect SQL and View any database checkboxes. Please see pictures below.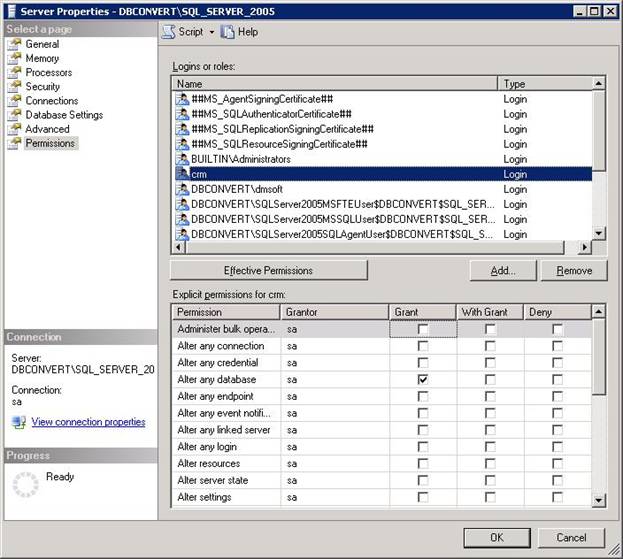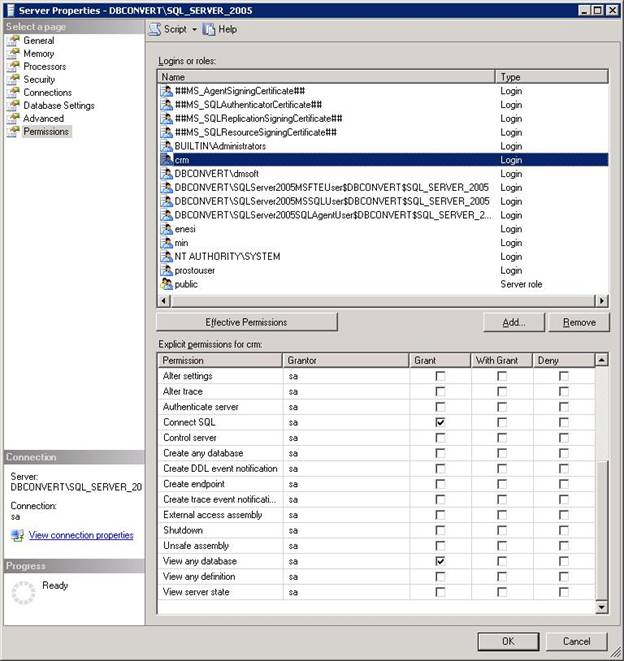 4. Additionally open Database Properties window and check View database state tab.