Making synchronization or conversion using our DBConvert software, you may face an error "Query timeout expired". To get over it use the tip below:
- you need to configure timeout parameter in SQL server settings as shown on the screenshot.
'Remote query timeout' parameter must be set in 0 instead of 600.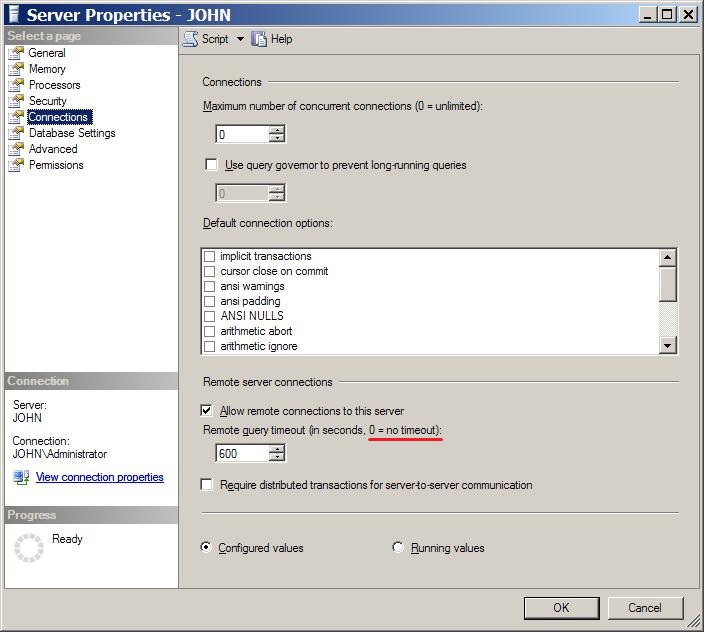 Use this SQL Server migration software to make your data migration seamless: